INDUCTEE 2015 - Coach Mike Ornato spent 25 years on the Greenwich High School sidelines as head football coach for the Cardinals. During that time he posted a 210-50-7 record and won four state championships and 11 regional titles. Ornato began his coaching career as an assistant at Ithaca College, his alma mater, before taking his first head coaching job at a small high school in Waterloo, N.Y. His star running back at Waterloo was Tom Coughlin, now head coach of the New York Giants. From Waterloo, he spent six seasons (1965-70) at Port Chester before taking the job at Greenwich High prior to the 1971 season.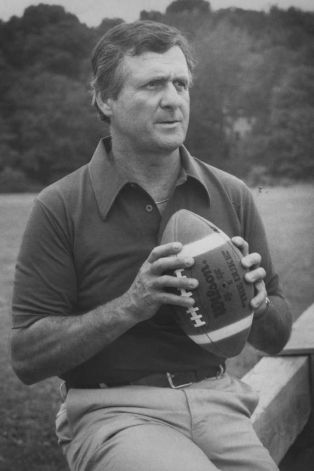 The Cardinals had some good years in the past, but the program really took off under Ornato's leadership. Greenwich won a division championship in Ornato's first season and quickly became a perennial state power.
Ornato doesn't like to take a lot of credit for his teams' success, saying he was blessed with top-flight assistants over the years. Yet, most of those assistants chose to stay on Ornato's staff when they could have taken head coaching jobs elsewhere.
"To this day, the coaching staff are guys that coached for me or played for me over the years," Ornato said. "I think that consistency with the coaching staff is a big reason for the program's success. We ran a two-platoon system, having separate starters on offense and defense, so the assistants had a lot of responsibilities".